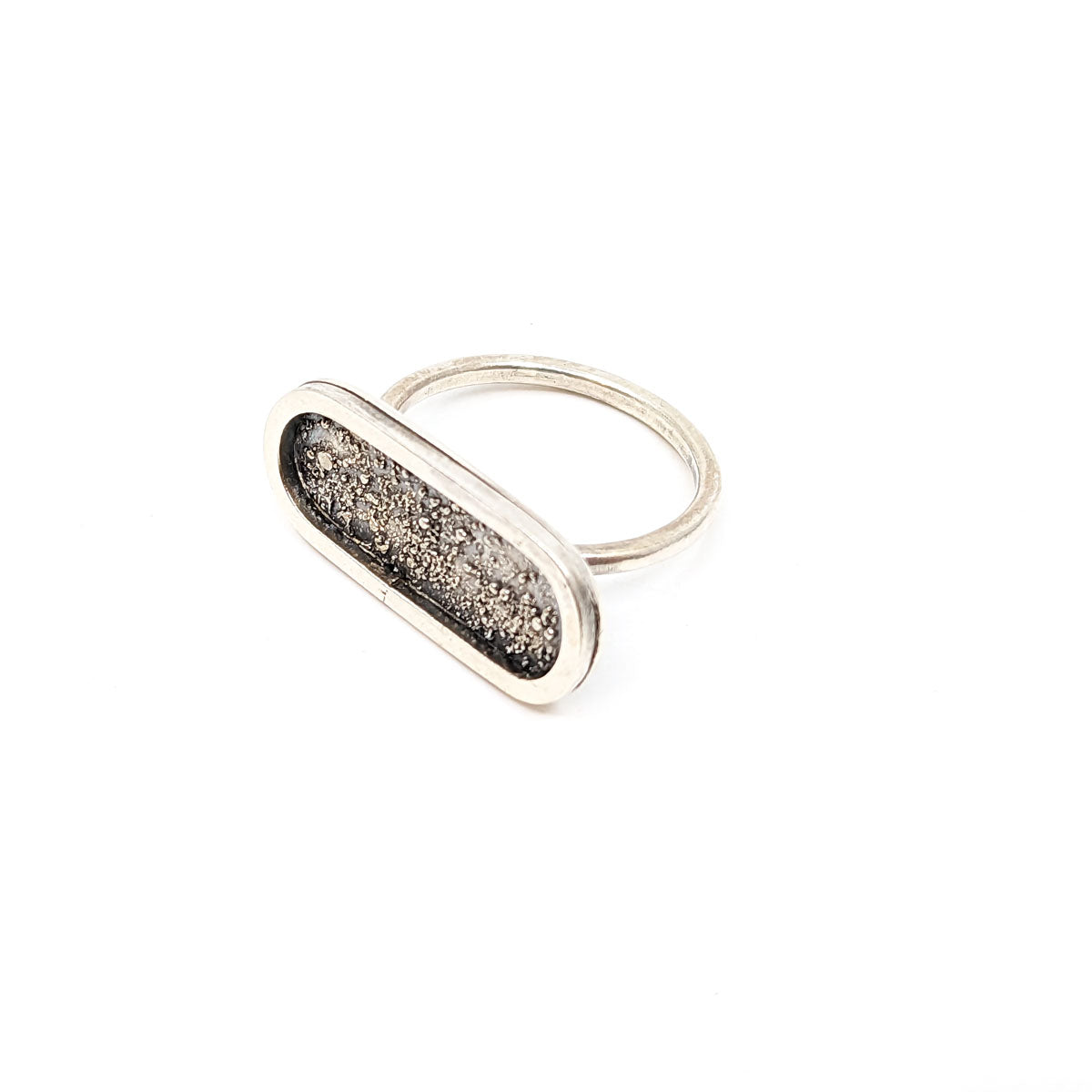 TOOTHMARK METALS
Toothmark Metals handcrafts gender-neutral jewelry in a variety of metals that mix crisp lines with echoes of geological formations. Ellen operates from an independently owned studio located in the beautiful Shenandoah Valley of Virginia. 
Toothmark Metals is influenced by the structures of both manmade and geological formations. Sterling silver, brass, gold-fill, titanium wire and sheet metal are textured with hammers, pierced/cut, formed, riveted, and soldered by hand. I do not use heavy machinery to produce my work. I allow the materials to speak for themselves and avoid over-manipulation, showcasing their innate beauty. For example, the texture of my "Earthen" series relies on extreme heat to produce the organic formation of molten metal. Wire becomes fused together; each piece is unique. I guide the melting process but cannot determine the final outcome.
In creating my work, I understand that jewelry is more than aesthetic — it touches the psyche, connecting our external and internal selves. What we choose to adorn our body reflects personality, brings comfort, signifies time, and serves as a reminder of those we keep close. It captures moments of life.
With that in mind, I craft each piece fusing spontaneity, precision, and experimentation into design. 
SHOP TOOTHMARK METALS ONLINE