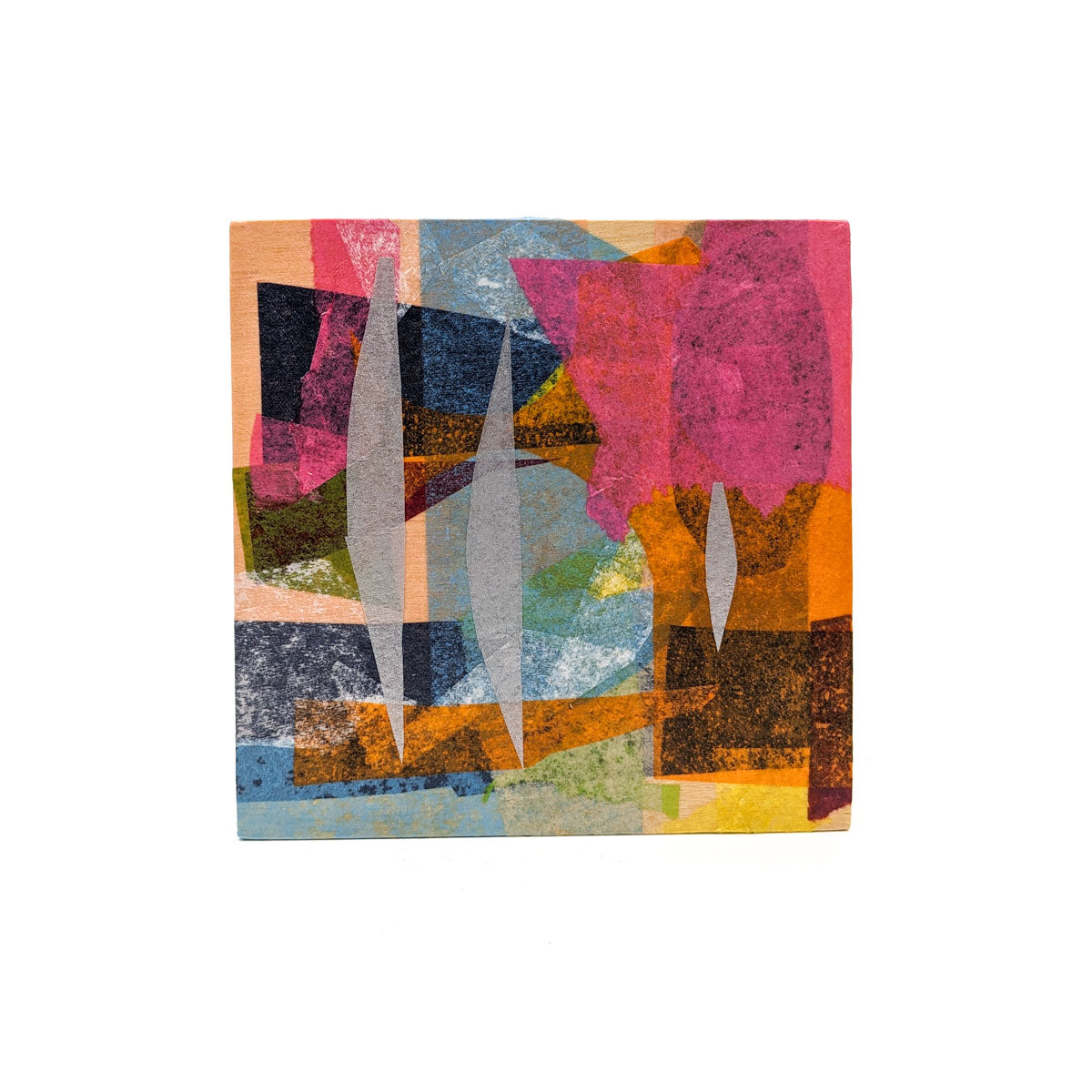 I have always been moved to respond to the world around me. I am in awe of so many things; the beauty of the natural world, the compassion people show for one another, joy, solitude, connection—all the things that make us human. 
I make art and I write. This is how I create a dialogue with the world. 
After I left art school, Art Center College of Design in Los Angeles, I set out to make large scale figurative works that were filled with metaphor and symbolism. They were a product of my youthful passion and desire to forge a place in the world for my ideas. After years of this and a fair amount of success, I became disillusioned with art, galleries, and the general machinery that went with it. I stopped making art all together and in the years that followed I believed that it would never be a compulsion that would visit me again.
Two years ago I got the opportunity to relocate to Winston Salem. Shortly after my arrival, I began to feel the urge to create again. It is no exaggeration to say that this felt to me like a miracle and I dove into the feeling completely.
This second chance at art making is very different for me. I am more mature, have had so many life experiences, both bad and good, and feel that I am most attuned to the small and simple things. I try to make work using limited and very simple materials—only tissue paper, acrylic varnish, and canvas or wood panels. I try to make work like music. I improvise every step, responding to my surroundings, my history, my moods. 
I find that what I am creating is a type of map of my life; all the layers and experiences that make me who I am. The work is literally created through layering of transparent colors, layering until something emerges that makes sense, that is in harmony but always also in a state of tension and vibration.
My hope is that what I make resonates with the viewer. Whether they are drawn to the joy and whimsy of a piece, or if they are somehow moved by something in a painting that speaks to the sense of their own layered lives. 
I truly believe that art can make us more human—more joyful, more connected to beauty, more compassionate and connected.