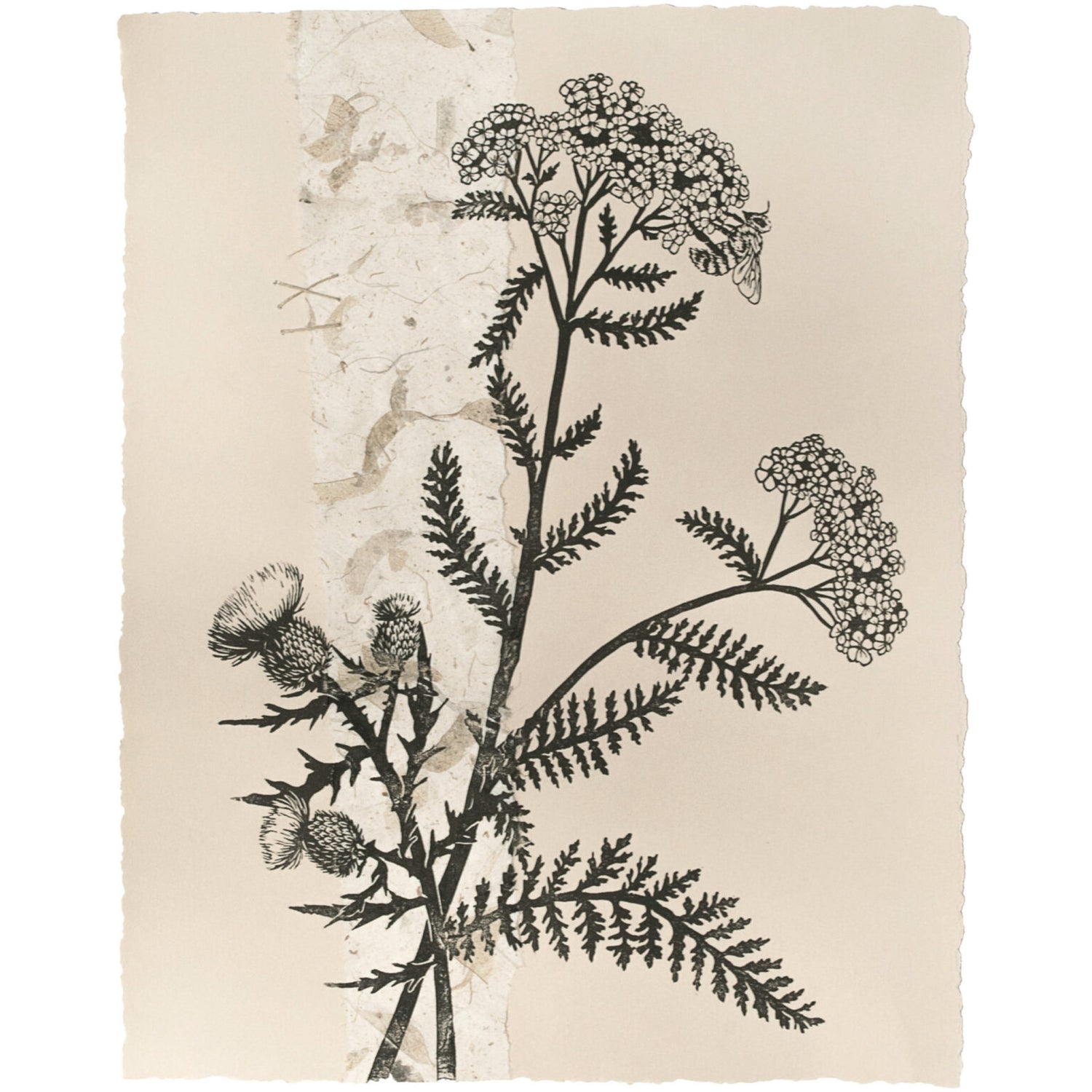 Among the stunning landscapes of western North Carolina, The White Crowe is the relief printmaking studio of fine artist Lauren Crowe. Crowe's inspiration is drawn from the rural surroundings of the region, and her work often captures the essence of
fleeting moments in time.

As someone who has battled anxiety since childhood, Crowe finds solace and motivation in the mental health benefits of experiencing the natural world. She is passionate about the ways in which both art and nature can support mental well-being.
The precise and deliberate process of printmaking allows for intentionality, mindfulness, and a slower pace that encourages the unexpected. This slower, handmade practice can develop textures, embossing, and valuable imperfections that lend each piece its own unique character.

Crowe's work invites the viewer to connect with the natural world in their own personal way. Each piece is infused with a sense of familiarity that evokes memories and personal stories. By doing so, she hopes that her work not only captures a moment in time but also serves as a source of healing and connection for the viewer.
SHOP LAUREN CROWE ONLINE
Vendor:

Regular price

Sale price

$73.00 USD

Unit price

per

Vendor:

Regular price

$250.00 USD

Regular price

Sale price

$250.00 USD

Unit price

per

Vendor:

Regular price

$280.00 USD

Regular price

Sale price

$280.00 USD

Unit price

per