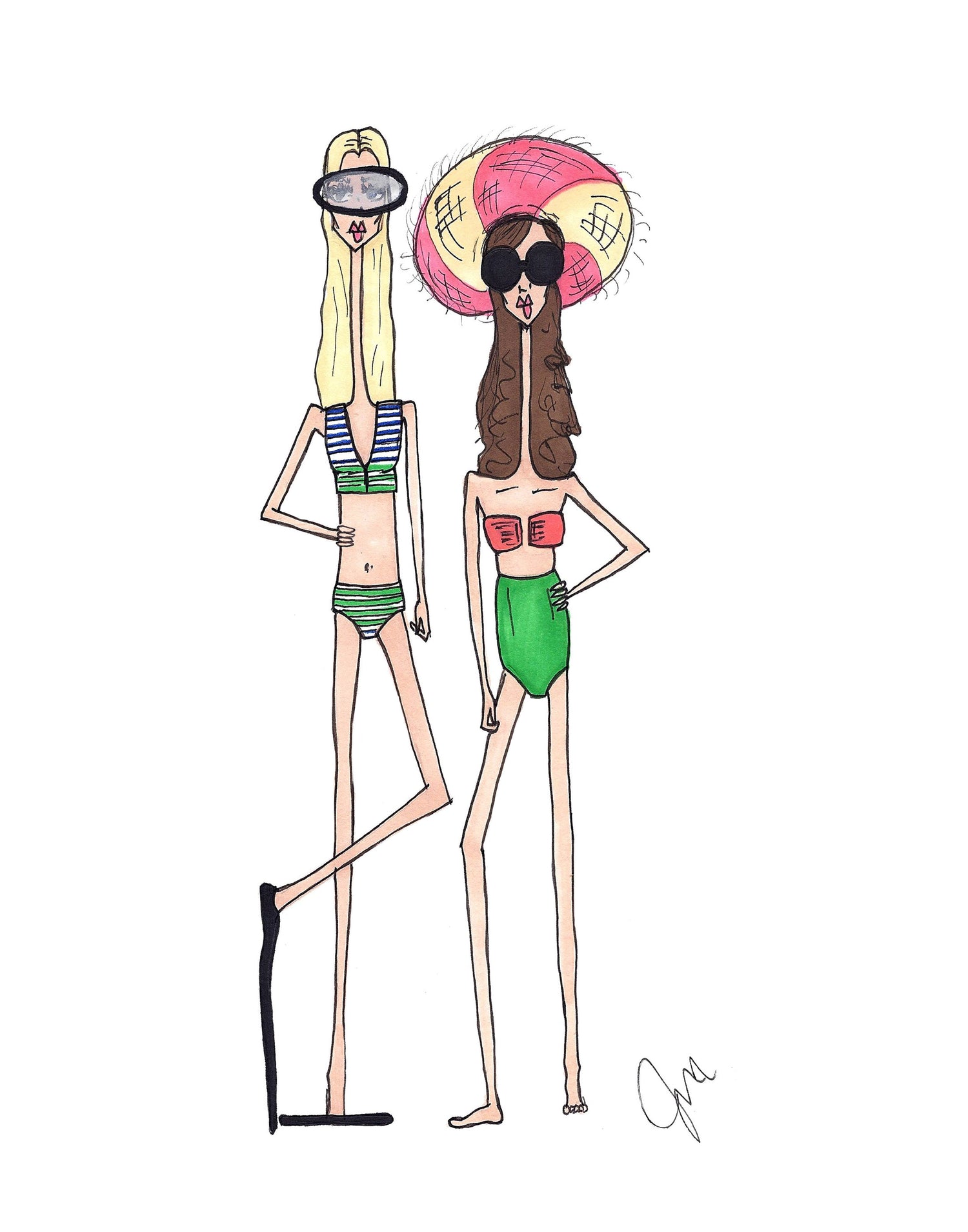 Artist Julie McGrath grew up in and spent most of her life in Massachusetts. She attended the University of Massachusetts at Boston earning a bachelor's degree in Art focusing in Art History. From there she went on to focus her studies on Illustration and Design earning a Master of Arts degree in Illustration Design from Savannah College of Art and Design and later an MA in Art Administration from SCAD.   
Forever amazed by the pages of Vogue and the work of designers like Giambattista Valli, Marc Jacobs and Christian Dior Julie finds inspiration in creating their intricate designs on paper. With a profound love of fashion and art her studies of Valli and Dior bring both worlds together.  
When she is not staring at pages of Vogue, Julie finds inspiration in the people around her. Her illustration work is reflective of her fascination of people watching and the imaginations of her children. 
Julie currently lives in Florida and teaches visual arts at colleges in FL and NH. She continues to evolve and nurture her style, while also obsessing over the latest runway show. 
SHOP JULIE MCGRATH ONLINE
Vendor:

Regular price

Sale price

$5.00 USD

Unit price

per

Vendor:

Regular price

Sale price

$12.00 USD

Unit price

per