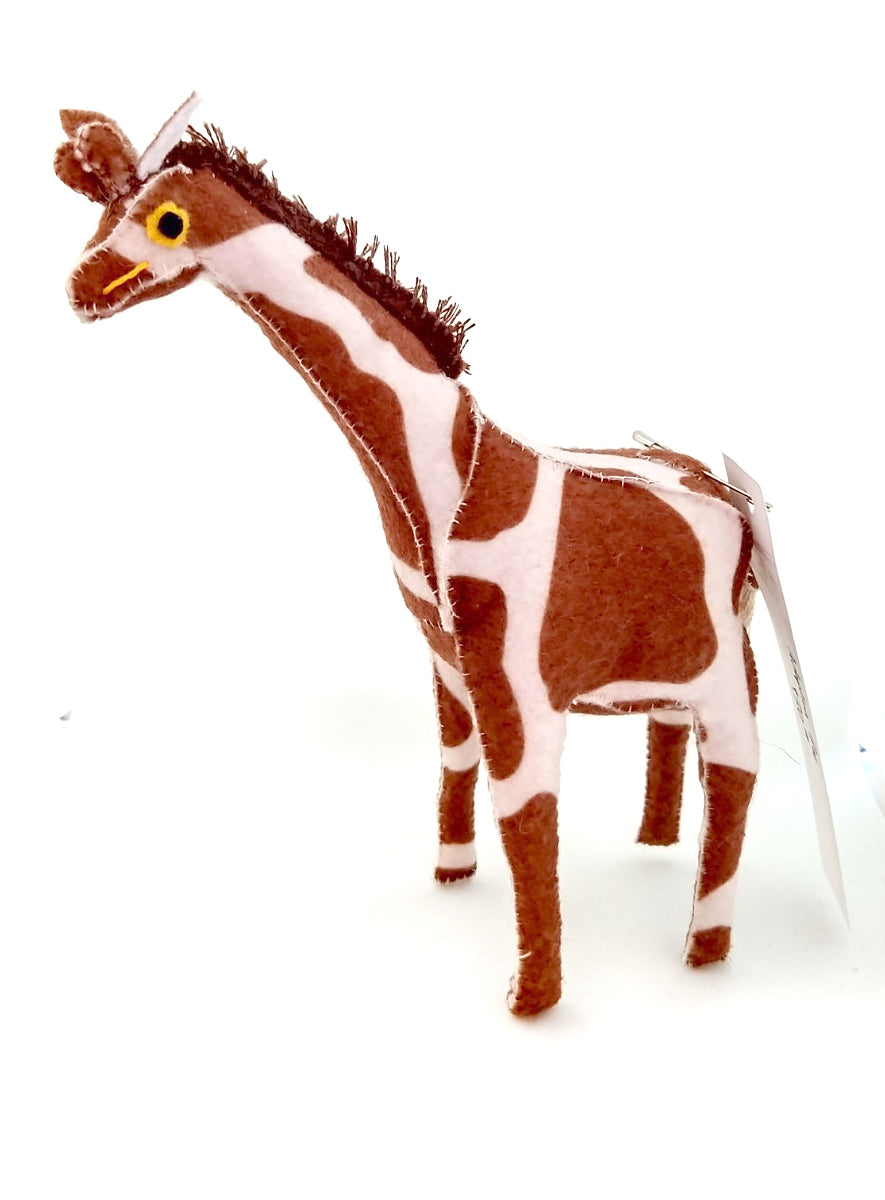 Itty Bitty Animals is an eclectic collection of hand-sewn, stuffed animals. When the animals are in their cut-out pattern form, they are waiting for "rehabilitation." The artist bonds with each animal as it is being created. The animals take on lives of their own and their stories are generated as they are "rehabilitated." The artist gives each animal a distinctly different name. When an animal is finished, it is not "For Sale" – it is up for "Adoption." So, Itty Bitty Animals is an "animal rehab" center for unwanted and unlikely animals.
​It all began with a "Christmas reindeer" and then moved on to birds. They were followed by cows, pigs, goats, sheep, horses, mice, and rabbits. The animals were carted to various local craft fairs and were slowly "adopted" by demanding customers. The stories about "Marbles" the goat, "Bubbles" the elephant, and "Africana" the giraffe attract the artistic discerning customer creating a win-win situation: the animals find a "forever home" and the adoptee provides a home for an "eclectic animal."
​Making their appearance on Facebook took the animals to a whole new level. They got to shine and were very good at telling jokes. Peter, the rabbit, holds a sign that says: "Homeless! Got a dime? or a good home?" The Itty Bitty Animals rehab center then moved toward more eclectic animals: a yellow rabbit, a green elephant, a tie-die giraffe, lime green goat, and a purple horse.  How many people can say that they have adopted a green elephant? This is why the customer can display his/her exclusive quest for that unique animal that touches his/her soul.
SHOP ITTY BITTY ANIMALS ONLINE