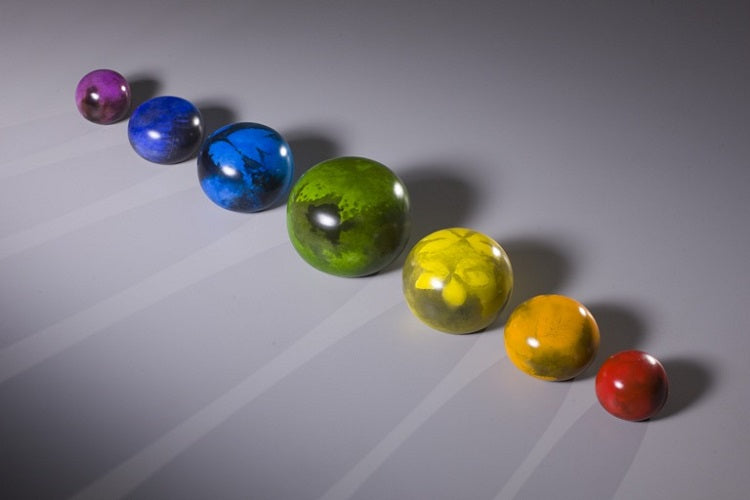 In my ceramic art, I replicate the texture and patterns of the natural world. My sculptures resonate with the repetition and modularity characteristic of the modern world, yet also asserts the dignity and individuality of nature.
Over the years, my work has evolved into two very different tracks: one representational and one abstract. Both tracks incorporate my interest in arranging modules to produce sculptures reflecting nature's repeated patterns.​
​My representational work involves wall-hung ceramic tile. The handmade ceramic tiles are pressed with carefully selected and pruned cedar branches. The tiles are once fired and cold-finished with acrylics which enhance the beauty of the imprint. My more abstract work displays wall-hung ceramic spheres. These spheres are wheel-thrown and kiln fired before receiving the final surface treatment. They are finished in a sawdust firing which gives each sphere a unique carbon imprint from the organic material burned on its surface. Some spheres are also given a splash of color by a cold-finish with acrylics and a varnish spray.​
As a ceramic artist, my goal is to create decorative sculpture that communicates my personal relationship with the natural world. I invite the viewer to contemplate the minute variations in the patterns and texture of my work.
SHOP HEATHER DELISLE ONLINE
Vendor:

Regular price

$315.00 USD

Regular price

Sale price

$315.00 USD

Unit price

per