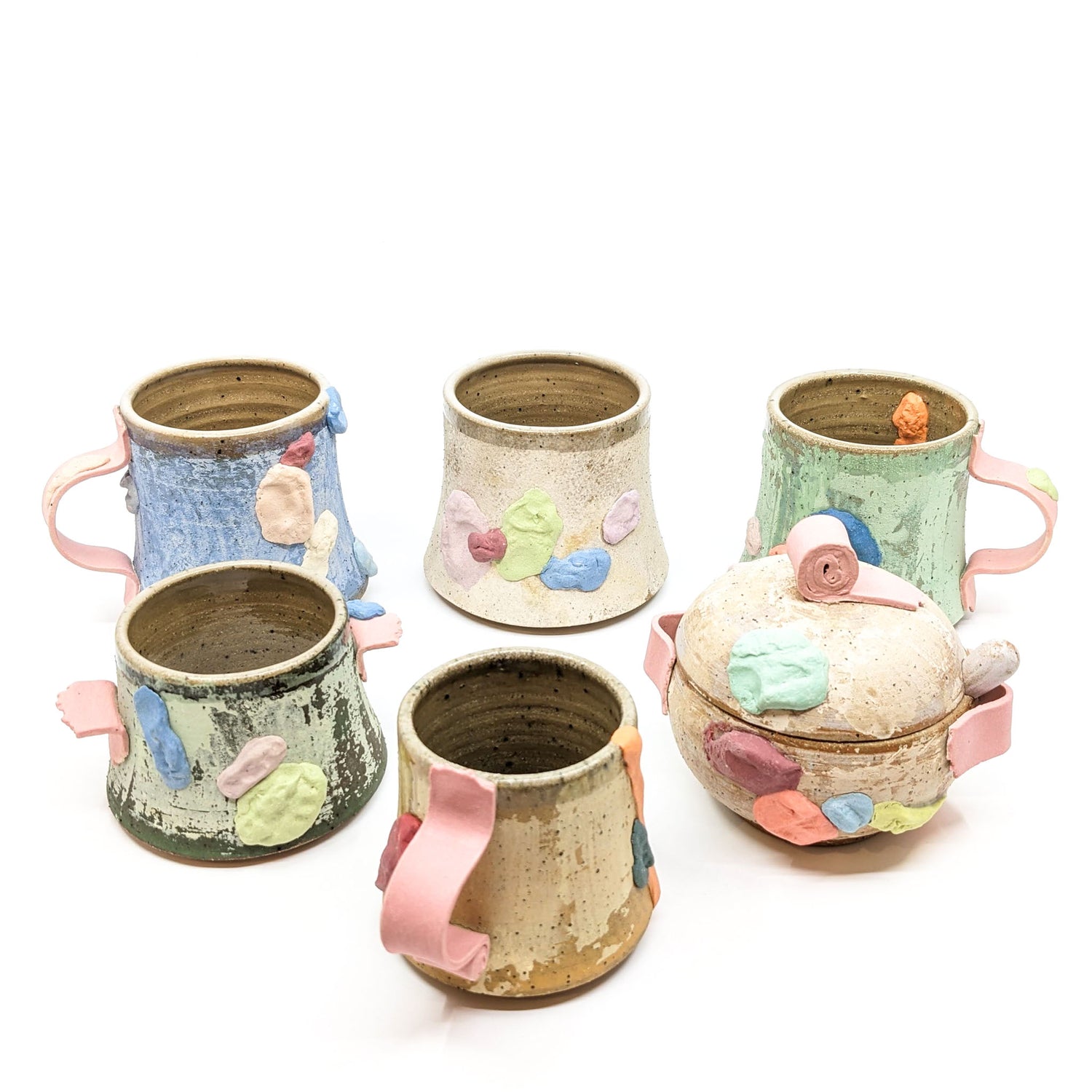 EMILIE SKYTTA
Emilie (aka -Skyt Skyt LLC) is a small batch, semi-production, sometimes conceptual, contemporary potter and artist living and working in the Columbia River Gorge in Oregon. They focus on producing unique and functional pieces so everyone can have a little bit of art in their
lives.
Is nothing sacred? On the most surface level, my work explores humor. Discarded chewing gum
appears in countless public spaces, creating textural, colorful, disgusting tapestries in our environment, because where one goes, so do many. What if people began leaving their gum on objects that we interact with more intimately? The absurdity of sticking gum onto functional wares is hilarious, super gross, weirdly whimsical, discomforting, and most importantly, confrontational.
Gum as a subject matter produces highly associative emotional and visceral responses in people, and it is these myriad responses that drive me to create the work that I do. Emotions are complex and frequently feel contradictory, which elicits internal dissonance and result in avoidance; a compelling phenomenon I enjoy exploring because I believe that recognizing and exploring these feelings translates directly to a better understanding of self and others. The underlying goal of my work is to encourage people to reckon with contradictory emotions and to experience the peace that comes with embracing the grey areas of life. If something as ridiculous as gum can be a catalyst for self-exploration, I will feel accomplished, and if my work simply brings joy, that's okay too.
SHOP EMILIE SKYTTA ONLINE