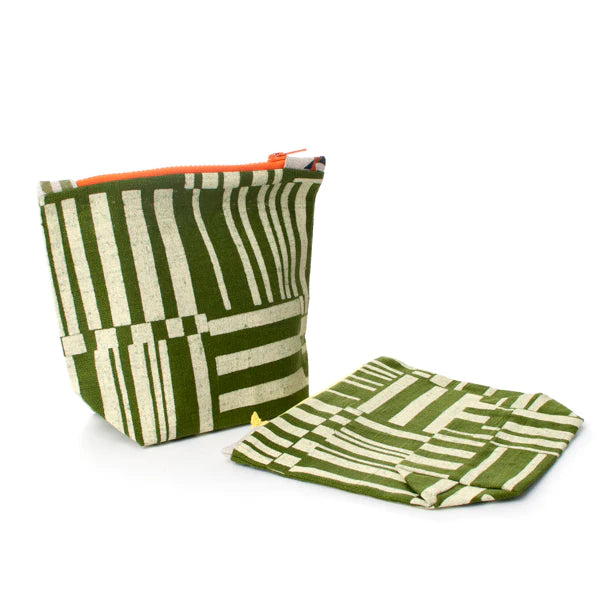 ALYSSA SALOMON
PROVIDENCE FORGE, VIRGINIA
Under the moniker Blue Skies Workroom, Alyssa Salomon designs and produces bags, home textiles, garments, and books using her own screen printed fabric and papers, lots of vibrant patterns, and glowing colors. Alyssa has always loved working with cloth and paper. Her grandfather was a tailor in Brooklyn NY and allowed her to touch voluptuous bolts of woolens lined like library reference books in his cutting room. As a small girl, Alyssa learned to sew from her mother,
and as an established artist, to screenprint during a faculty retreat at Penland School of Craft. Alyssa's work can be seen in numerous galleries and shops including Penland Gallery (Penland NC), Reynolds Gallery (Richmond VA), Pyramid Atlantic Shop (Hyattsville MD), and Artful Home; and has been exhibited in national craft shows
sponsored by American Craft Council, Smithsonian, and Visual Arts Center. Alyssa has received awards including two Virginia Museum Visual Artist Fellowships, Craft & Design Excellence in Art to Wear, and a Pyramid Atlantic Denbo Fellowship; and has served as an artist in residence for VCU School of Business, VCU Rice Rivers Center, and St. Mary's College, MD. This summer, Alyssa will return to Penland to teach a surface design screen printing workshop, "Print What You Sew".

Alyssa lives with her husband, tends to a free-ranging chicken flock, and maintains
her studios along the Chickahominy River in a rural community outside Richmond,
Virginia, not far from where Pocahontas saved John Smith. Her favorite color is
still fluorescent.
SHOP BLUE SKIES WORKROOM ONLINE