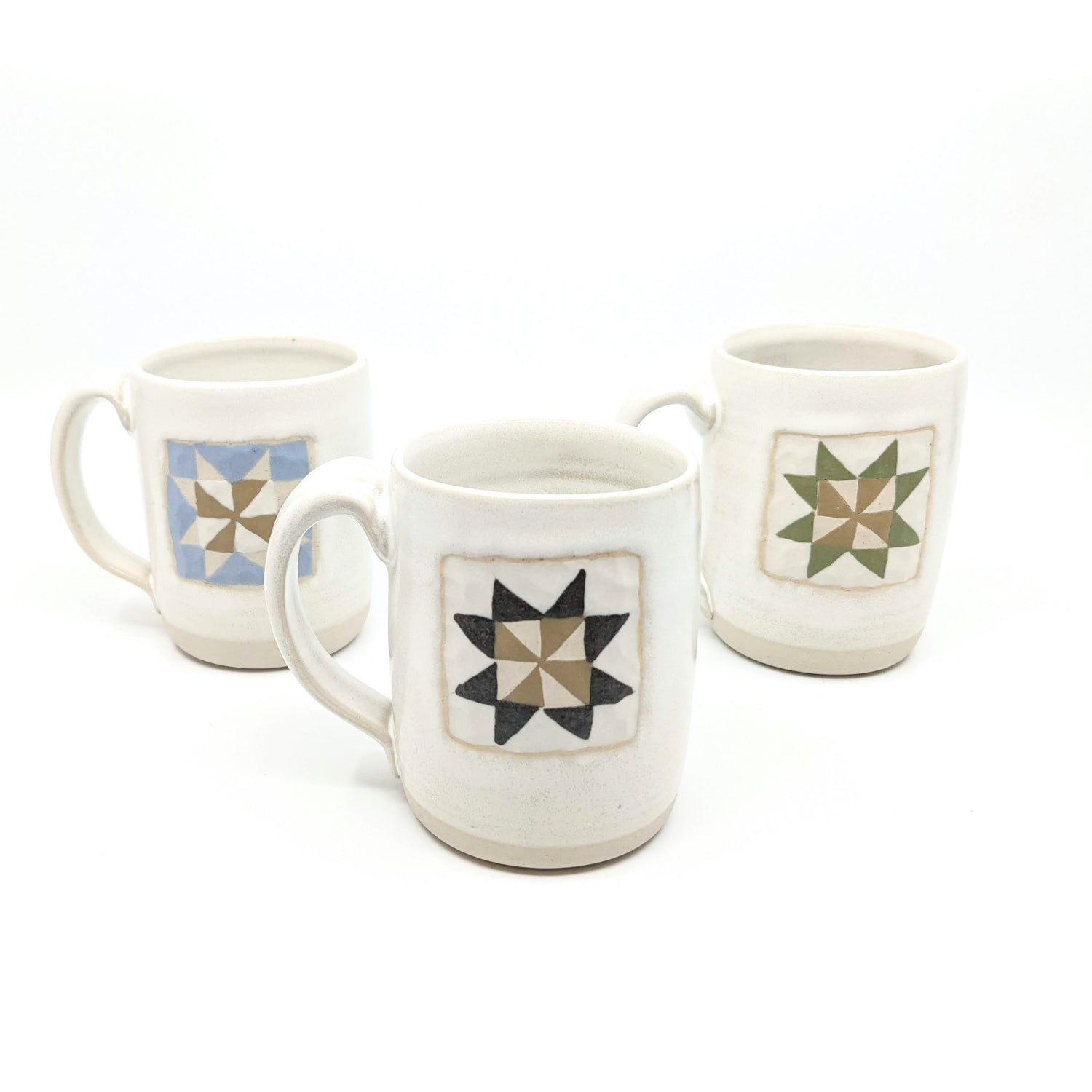 I started making small, textured triangles when I was pregnant with my second child. At that time I needed something that kept my hands busy, but didn't require too much thought or effort. I started piecing the triangles together in patterns that resembled quilts. A year later I started exploring this style and texture on porcelain earrings, then on pottery.  
This quilted collection is made from stoneware and porcelain. I stain the porcelain and inlay small triangles onto each piece, then press a rock into the surface to add texture. This is work is meant to be held and touched, much like a well-loved quilt. 
Connection. Community. Hard work. Kindness. Passion. Gratitude. For me, that's what it's all about.
SHOP AMANDA GREEN ONLINE
Vendor:

Regular price

Sale price

$45.00 USD

Unit price

per