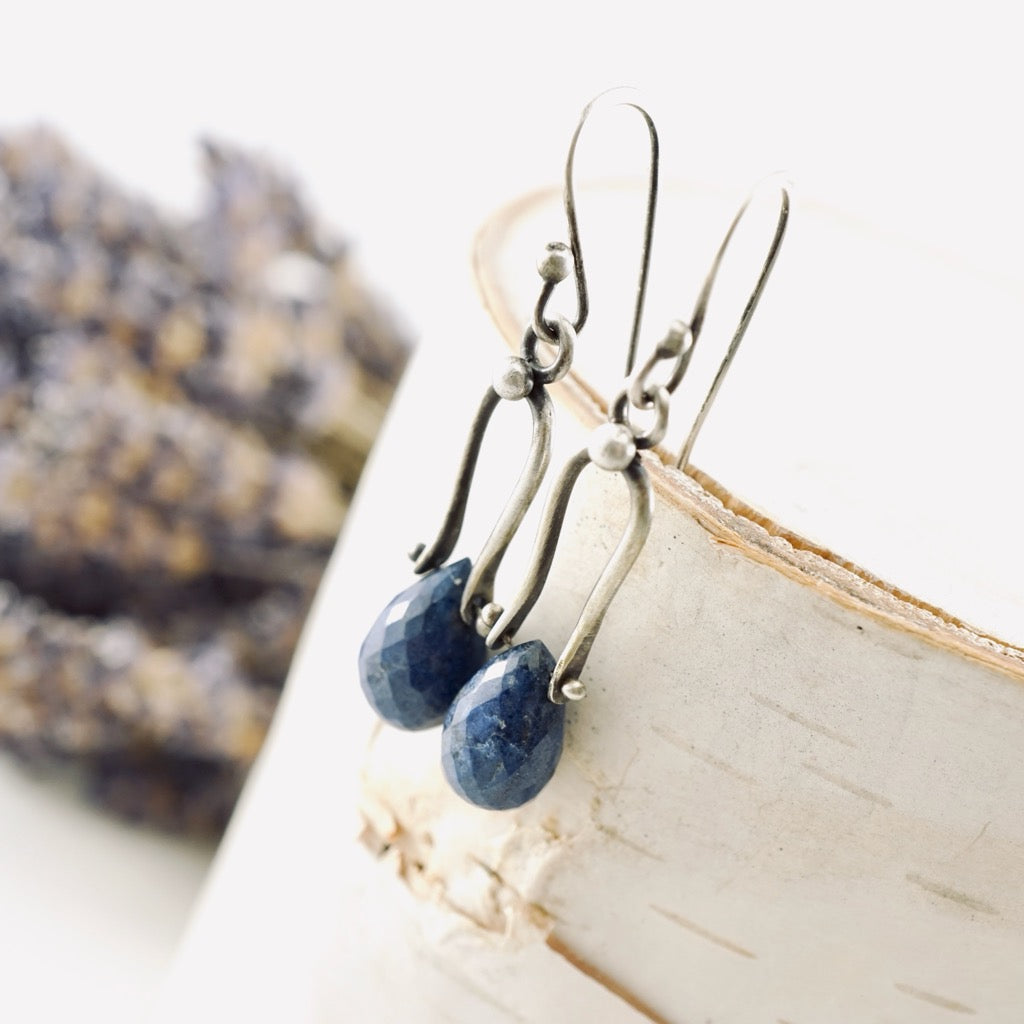 Alex a Mano means "Alex by hand" in Spanish. I create each piece of jewelry in my studio from beginning to end, incorporating detailed craftsmanship, natural materials, and sustainable practices whenever possible. My creations are intentionally rooted in the traditional metalsmith trade and the inspirations I take from my natural surroundings and daily experiences. With basic hand-tools I have collected from other artists, I draw inspiration from those who have used them before me, whose hands have polished the handles, whose ears have rung with thousands of hammer strikes, becoming part of the story of each piece I create. 
I hunt for hidden beauty in the smallest details in Nature: the playful concave shapes of water lilies, the irregular lichen growing around a twig, the rippling waters of a river. I aim to capture those details in metal as a reminder of the beauty around us as well as of our own.
I believe that every piece of jewelry has a soul: a personal journey of growth and exploration and the integration of my story with the lives of the people who wear it. My jewelry is meant to be worn everyday with joy, as an expression of who you are, and it is my wish that it helps you enhance your authenticity and embrace the beauty that sets you apart.