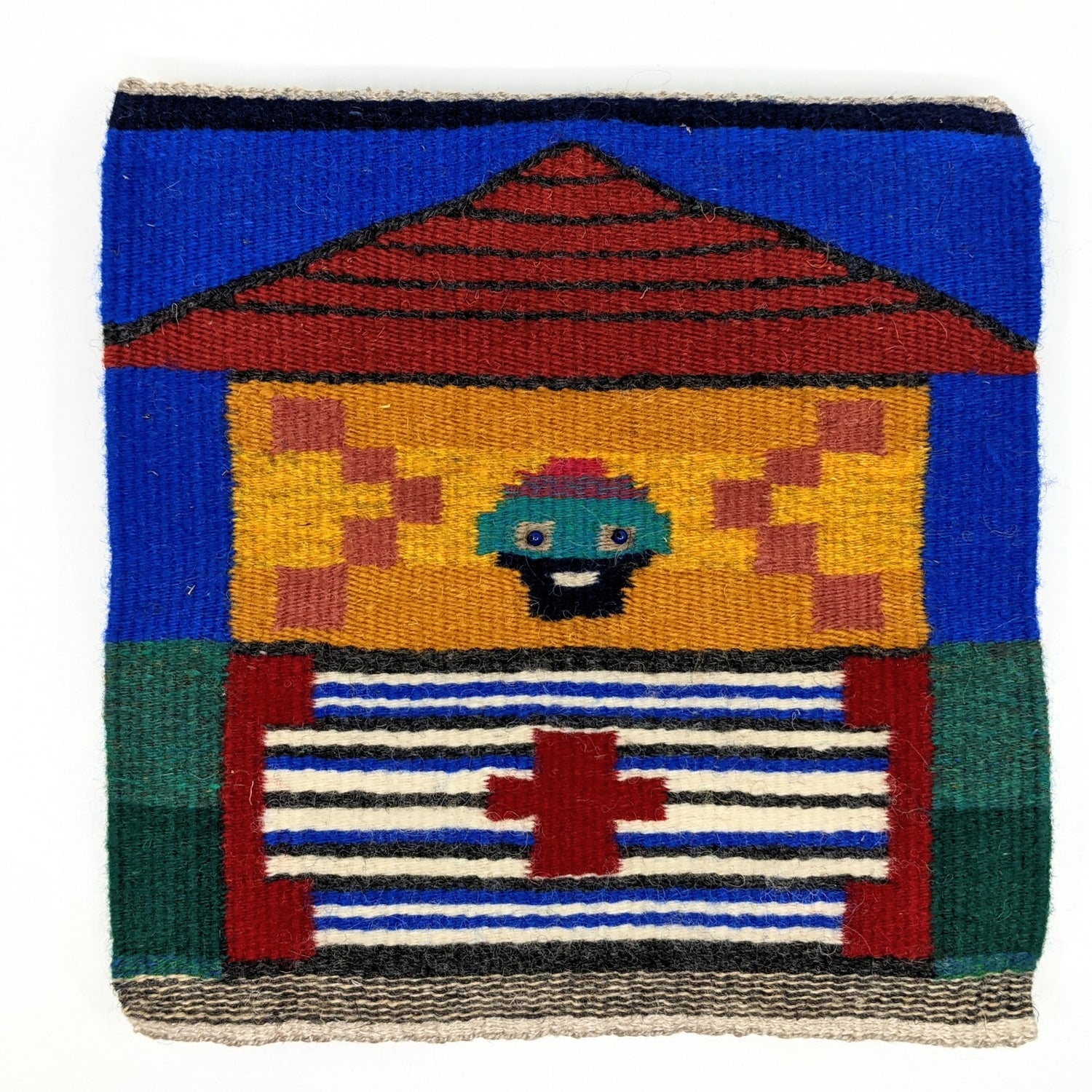 For me the act of weaving is a meditative practice. The works that come out of my studio range from wool rugs made mostly with handspun yarn to small bags to woven tapestries. Among my influences are the textiles of ancient Peru, the Bauhaus, Louise Bourgeois, Cecelia Vicuna and Romare Bearden as well as the poets Neruda and Kabir.
My most recent tapestries explore my concerns around environmental and social crises I see facing the earth. In a series of house images I looked back to the style of house of my childhood in Charleston, South Carolina, which was built to catch the prevailing breezes as well as utilize my dreams as source material. My works allow me to claim my social activist roots while using weaving to convey my views.
Humor is important so there is an aspect of that in the tapestry houses, too. I am fortunate to live in a very peaceful, rural environment. Despite that I am deeply disturbed by what is happening to the planet upon which we all live. My tapestry pieces are messages sent out to convey my thoughts and hopefully to engage others in conversation around these shared concerns. 
SHOP LOUISE HALSEY ONLINE